My parents were the motivational forces in my early life, bringing my sister and I up to believe that if we worked hard and believed in ourselves we could achieve anything. As a child, I loved sport, any sport. I was active all of the time. Hardly surprising that I went on to be a P.E. teacher for the first working years of my life. However, I wasn't completely fulfilled teaching and pursued a career in personal training and set up my own business in 1995.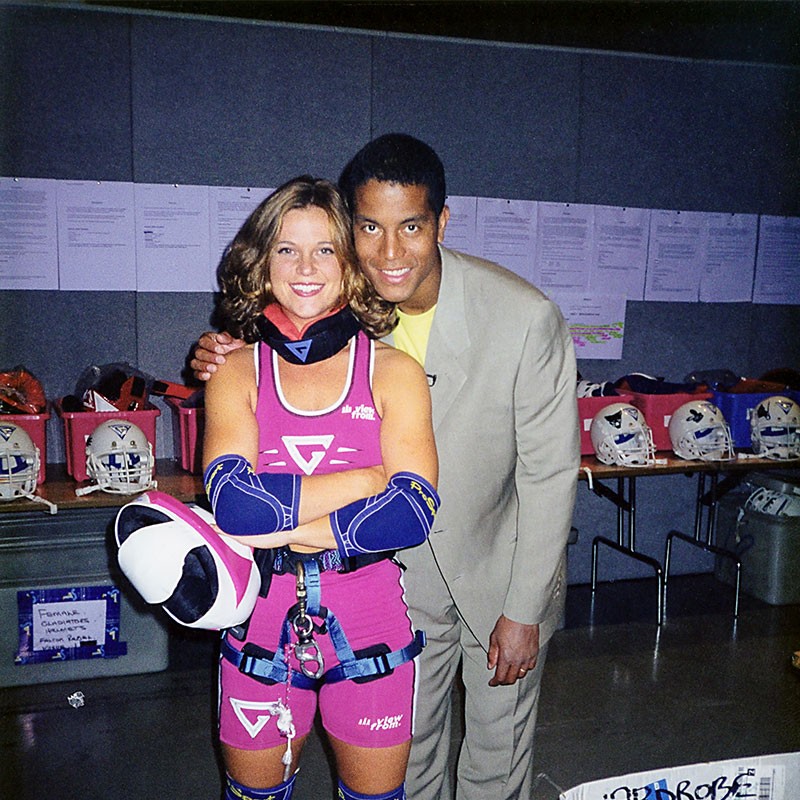 Gladiators Experience
"Anything is possible"
My dad was an avid fan of the hit T.V. show 'Gladiators' and he managed to persuade me to apply to be a contender. After all, what harm could it do? To my sheer amazement, out of 23,000 applicants, and after a grueling fitness and camera test, I was called two weeks later to be told that I was in!
This experience was the catalyst that really took my personal training business to the next level. I had great success training hundreds of clients to achieve their health and fitness goals. My philosophy doesn't just involve the physical aspect of training; I concentrate on changing the way a person thinks, encouraging them to adopt a healthier mindset in order to make positive changes to their lifestyle.